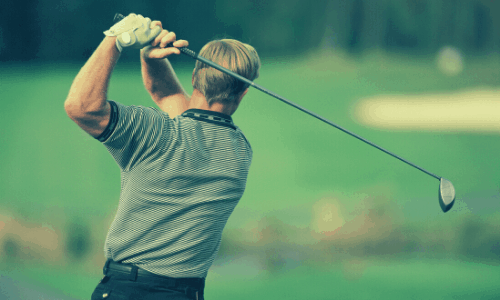 My passion for this sport was born from a very young age, and since then, I had made it clear that golf was going to be something important in my life.
Over time I thought about teaching golf and coinciding with the boom that this hobby came to have and currently has; it was in 1999 that I became a professional to dedicate myself to deluding, motivating, and encouraging the practice of golf in all areas of society. Over the years and a lot of preparation, I have gained the status of the teacher.
I am currently a member of the PGAE and a graduate of TPI, TPI junior two, and TPI junior three as soon as my agenda allows me to attend congresses and courses where I can increase my knowledge in golf teaching.
My Motto
Golf is a sport that requires dedication and time to get a clean technique that makes it possible to perform satisfactory blows on the golf course, hence for me, the key is to "make it easy to learn something as complex as the golf swing technique."
But if, in addition to transforming their learning and improvement into something relatively straightforward, the activity will be more encouraging. From this explanation comes my motto with the teaching of golf, which is no other than "learning and improving by having fun."
Golf School for Children
The children's golf school tries to convey the fundamental teaching of all the blows that exist on a golf course, from the Putt to the Drive, through the middle irons and short game approach to the Green.
Golf
The classes taught are usually collective, trying to make the groups homogeneous in level (beginning, advanced, and advanced) and age.
This helps children to interact and interact with other children by developing their social skills, as well as training and harvesting their skills for the golf swing technique.
The teaching system with the youngest is that of TPI (Titleist Performance Institute), which is based on transmitting and teaching motor skills that then help to understand coordination in the golf swing better.
Also, classes are more enjoyable, fun, and learn without realizing it, as they are combined with games similar to the golf swing movement that is more within the reach and understanding of children.
Golf School for Adults
It is also about teaching the technique of golf swing and then developing the knowledge learned on the course of a nine or 18-hole course. I usually also apply in many cases, the system TPI (Titleist Performance Institute) since in many cases, it is much more practical and useful coordination of the golf swing by applying it with specific exercises in the gym. The courses offered are quarterly and of groups of 3, 4 or 5 people. There are also individual classes and classes for two people.
Another alternative for groups with a more significant number of students in the Clinic, which consists of a one-and-a-half-hour class, in which students are encouraged to be amateur golfers shortly. Usually, in that first-class, some comfortable golfing is taught for the student to get fond of. This type of class is generally given to companies, public institutions, universities.
Main Goal
The goal of a golf player at our school is to have fun learning all the possible hits that can be presented on a golf course. In each class, we will train all the short game (chip, pitch, putt and punch from the bunker) as well as the long game (medium, long, hybrid, wood and driver irons)
Anyone who practices this sport in addition to carrying out a physical activity develops other values such as stubbornness, humility, patience, social relations, discipline to mention the most essential though there are many more, and all this in a very healthy environment, surrounded by nature and full of beauty.
It is also a sport that can compete on an individual level, yourself against the field, or in a group, where you can have a lot of fun if you are competitive.
Golf according to demand at our Sports club, we hold calls, coordinating it with the Basque Golf Federation, to obtain the handicap, without which it is not possible to compete and in some instances, not to play in the golf courses.
At our golf school, the student, in addition to knowing about the technique and practice of this sport, will also get knowledge of regulations and etiquette so essential to then know how to behave on a golf course, knowing what to do in each of its circumstances.
Without forgetting the audiovisual system as a teaching tool for the student. I believe that the filming of the swing through the mobile or iPad, essential to be perceived with greater rigor and accuracy what we want to achieve to throw the ball to our target.